An expert partner with comprehensive technological expertise
Greiner Assistec stands for solutions that give our customers the right answer for their requirements at the right time. These can include smart, flexible approaches as well as high-tech solutions for integrating cutting-edge technologies.

As a solution provider, we understand our customers' requirements and needs and develop tailored products on this basis. In doing so, we work at varying levels of complexity – depending on the customer's requirements, Greiner Assistec distinguishes itself both as a qualified expert and as an efficient converter.

By combining various technologies and materials in a smart and innovative way, we offer our customers one-of-a-kind solutions. Our professional expertise makes us technology integrators – and the work we do is always on track with the latest technological developments. We tailor new and promising technologies to our customers' individual needs and integrate them in our portfolio.
Greiner Assistec is a systems supplier. We operate on the basis of four different levels of complexity – from conventional converter through to expert codesigner – in line with our customers' needs. In order to provide them with the best possible support and handle projects efficiently, Greiner Assistec enjoys access to an international network of skilled project managers.

Not only are these professionals familiar with our customers and their requirements, they also monitor global trends and developments in the sector. Our project management competence is therefore of central importance. It has a critical role to play in a product's success.
Our expertise in tool management allows Greiner Assistec to supply its customers with exactly what they are looking for in terms of quality and cost efficiency. By working with an international supplier platform, we are able to ensure a flexible tool procurement process – we supply the right solutions, however complex the requirements. This way, we can source precisely those tools that are needed, internationally – no matter which of our locations we support our customers from. Through the close cooperation in our network, we are also able to continuously expand our tool expertise and thus give our customers the best possible service.
We have defined standards around the world and make sure that the appropriate support is available for every tool.
This means that our customers can be certain of obtaining the solution that precisely meets their needs at any given moment – individually and flexibly, in partnership with us as a single point of contact.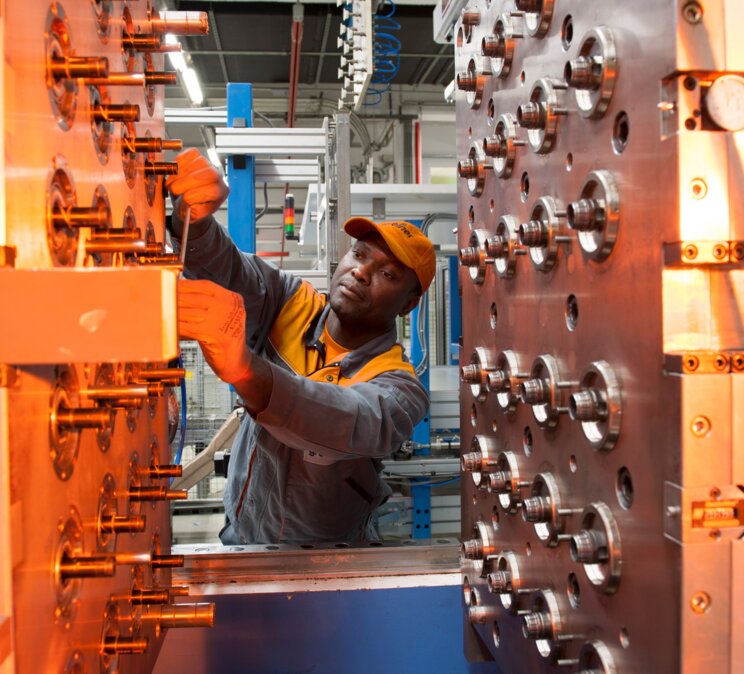 Quality is a subject that is close to our hearts at Greiner Assistec. This is also evident from our quality strategy:
"We aim to satisfy our customers' expectations in terms of quality, delivery, and value for money through compliance with all agreed specification requirements, safety standards, and government regulations at all times. In doing so, we always use resources efficiently. To achieve our vision, we constantly strive to make further improvements to the effectiveness of our quality management system. This allows us to guarantee top quality processes and products right from the start."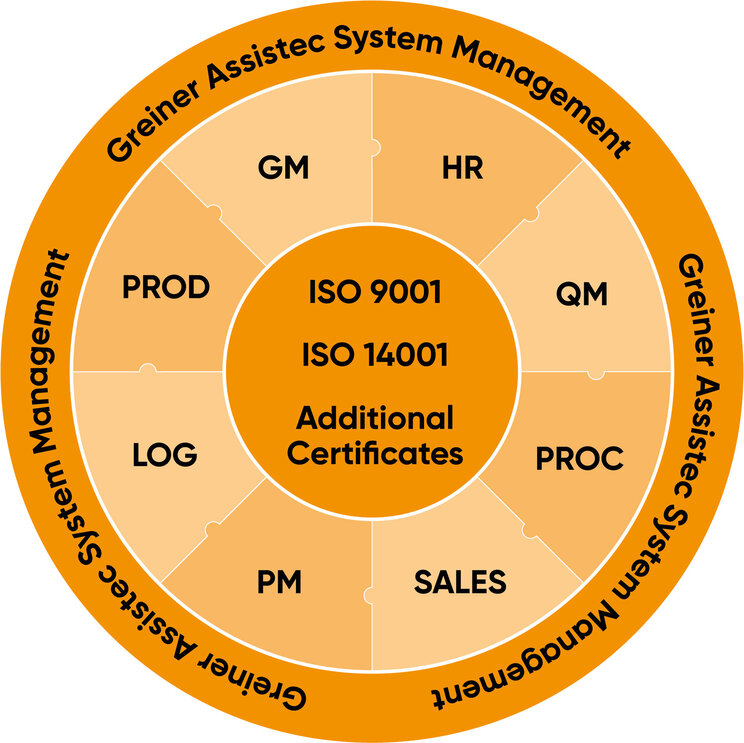 We work continuously to optimize our processes and procedures. Thanks to our closely connected network of locations in Central and Eastern Europe, we are close to our customers and therefore able to respond very specifically to their needs and requests.
We work continuously to optimize our processes and procedures. Thanks to our closely connected network of locations in Central and Eastern Europe, we are close to our customers and therefore able to respond very specifically to their needs and requests.
At Greiner Assistec, offering excellent service is a global priority – it is the foundation for the development and manufacture of high-quality products and services. Consistent, worldwide standards are therefore important to us and mean that our customers can expect the ultimate in quality from our production sites around the world. We are able to guarantee this claim through the use of computer-aided management systems and state-of-the-art measuring technology in addition to the ongoing training and development of our employees.
The constant review, upgrading, and improvement of products and services along the value chain is a matter of course at Greiner Assistec. Alongside employee satisfaction and occupational safety, customer satisfaction is one of our primary goals.
Certificates:
ISO 9001
ISO 14001
IATF
FDA
BRC
We are skilled operators in supplier networks that are, in some cases, complex and dynamic. That is why it is important that we examine the entire supply chain – from the initial idea through final completion, we coordinate the individual steps required. In doing so, we are able to make full use of our expertise, not just in the development of new products, but also in the redesign of existing solutions. Here too, our customers' needs are given the highest priority: Along the entire length of the supply chain, we take over existing suppliers if necessary, but also suggest alternatives where such action appears more advantageous in terms of time and cost savings.
We guarantee process reliability by means of automatic testing and monitoring. Reliability of supply (according to established OTIF KPIs) is of the utmost importance: We ensure that our customers receive the right goods, in the right quantity, at the right place, and at the right time.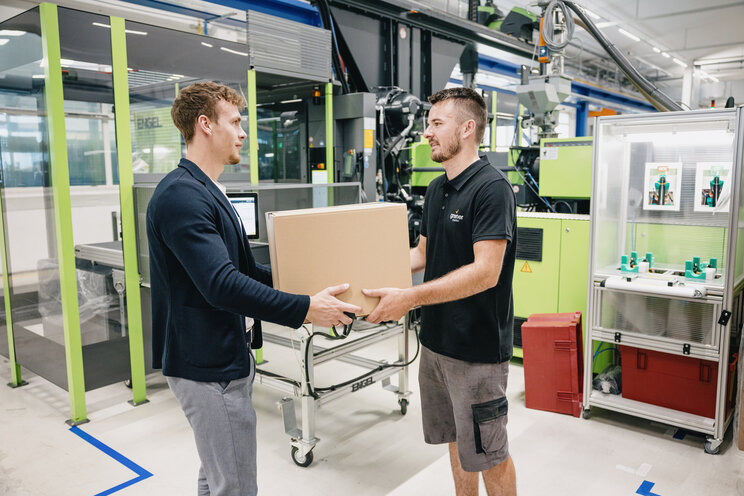 If you would like to learn more about our processes and standards, please contact us!
Global Senior Project Manager